Your trial will include:
Full Online Access: Make better business decisions with online news, insights, and opinions
App: Personalise your news experience using the IntraFish News app (iOS/Android)
Alerts: Follow companies, sectors, and journalists in our Alerts feature (New!)
Newsletters: Daily, weekly, and breaking newsletter​s bring you the latest stories in your sector
ePapers: Read issues of IntraFish's magazine digitally on the web or mobile app
Archive: Learn from the past and research competitors with the Recharge archive of over 190,000 stories
​Market Data: Our seafood price portal keeps you in the loop in a rapidly changing industry

Subscription conditions:
For new subscribers only. After 14 days renews automatically to Digital Monthly subscription of 97/month unless canceled.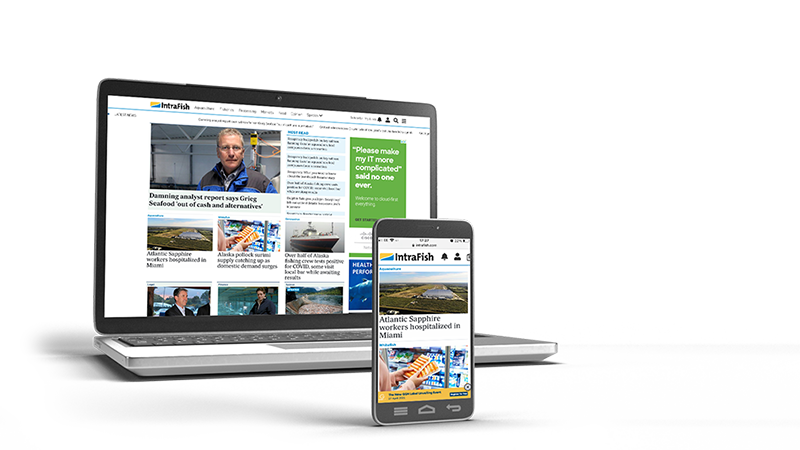 A subscription will get you

24/7 access
Follow the latest developments round-the-clock with full digital access
190,000 articles
Dive into the archive to research competitors and find more opportunities
Breaking news
Never miss a business-critical story with our extensive industry coverage
Keen insight
Benefit from unrivalled analysis from our experienced team of journalists
A word from the Editor
For over 25 years, IntraFish has led the seafood industry with breaking news, analysis, and expert commentary. Our experience and independence allow us to deliver our readers not just information and data - but insight and critical context. Quite simply, it's knowledge for better business.
Drew Cherry
Editor-in-Chief | IntraFish