Selling Salmon in the US market
The new IntraFish Business Intelligence report provides a comprehensive analysis of the fast-growing US salmon market, including insights from industry experts, case studies on salmon branding and marketing campaigns, an overview of key products in retail and foodservice, and resources for successfully growing market share.
Exclusive Interviews
Dozens of interviews with salmon executives from the farmed, wild and smoked sectors as well as marketing and branding experts that provide insight into what has worked in the US salmon market.
Brand case studies
In-depth analysis of salmon brands that found success among US consumers and how they did it. The report focuses on brands such as Skuna Bay, Ora King, Verlasso and more.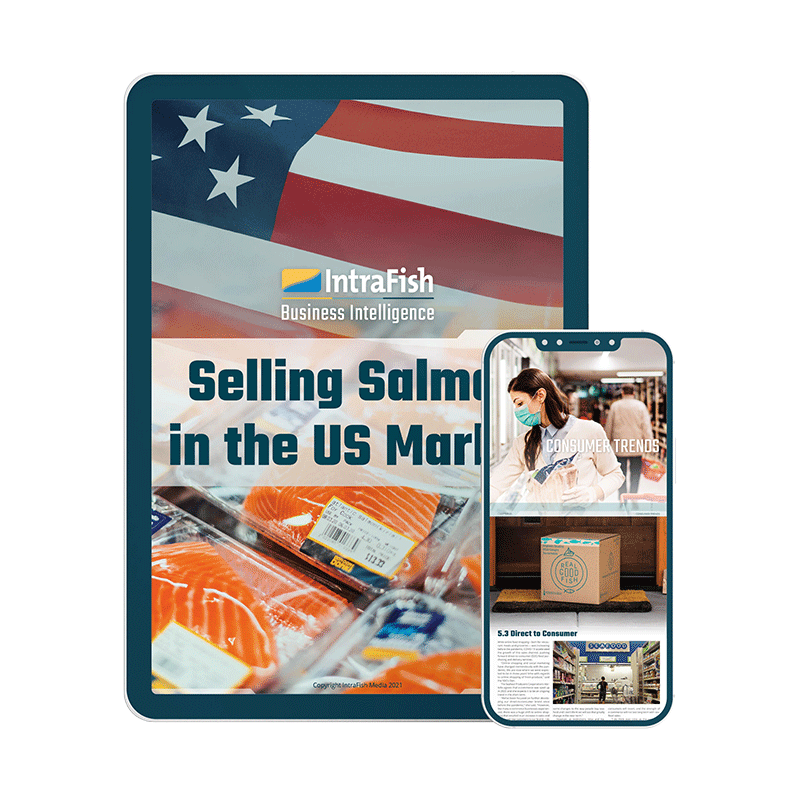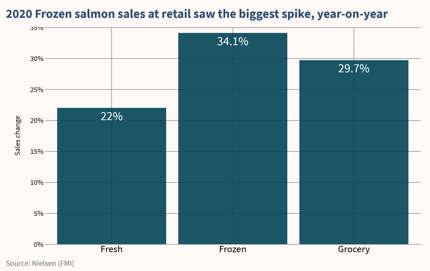 Data Analysis
Tables and charts analyzing key impacts in the salmon sector. Graphs cover everything from wild salmon product mix, Chilean salmon prices, farmed salmon consumption and more.
"Farmed salmon sales in the coveted US market are still prisoner to the commodity cycle, where price is dictated by supply and demand. Few have found an escape through branding and marketing that would allow them to nab the premium pricing that comes with consumer brand loyalty"
Kim Tran
Senior Market Analyst at NHST Media
Explore our expert insight on the salmon industry
From land-based farming to plant-based alternatives, get in-depth analysis on the issues facing the salmon sector.
Interested in more reports from us?
Visit the IntraFish Business intelligence homepage.